Retirement
---
It all starts with you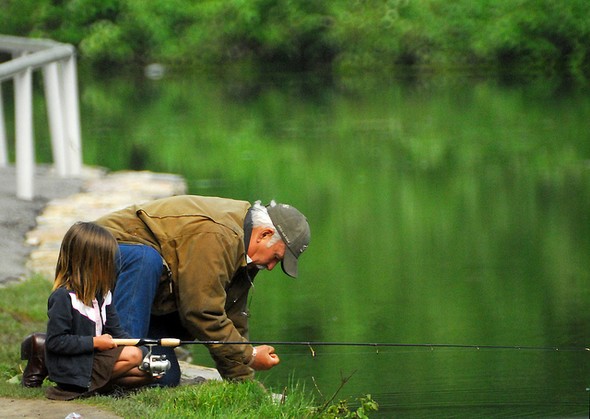 Life is full of milestones, and one of the most critical of those events is retirement. Most endure a lifetime of hard work, sacrifice and planning to prepare for this opportunity to live life on their own terms. Without a clear and decisive plan of action, reaching your objectives will be difficult in today's environment.
Planning for retirement takes more than balancing savings and expenses – especially when it comes to income. Traditional sources of income, such as pensions and Social Security, may not be enough to protect your lifestyle. Today, most Americans are expected to fund a large part of their own retirement. Understanding and preparing for key retirement challenges is essential to the success of your income strategy. Here are the five basic challenges that could affect your retirement income security:
LONGEVITY – With Boomers living longer, healthier lives, retirement could conceivably last for 30 years or more. One of the biggest challenges facing retirees is the risk of outliving their money.

MARKET VOLATILITY – Reacting emotionally to market swings can lead to poor investment decisions, overriding years of thoughtful planning and compromising your long-term retirement security. Choosing the wrong time to begin withdrawing income during retirement can have a dramatic impact on your future retirement income security, as can withdrawing too much money too soon.

INFLATION – Over time, the prices of goods and services rise, and inflation erodes the purchasing power of your income. Based on historical average inflation rates, if you require $50,000 to maintain your present lifestyle, you will need over $131,000 in 25 years — just to keep pace.1 (U.S. Bureau of Labor Statistics, June 2010.)

TAXES -The impact of taxes can have a dramatic effect of purchasing power and investment earnings over the course of a 25 year retirement.

HEALTH CARE EXPENSES – The statistics as to the rise in these costs and how many people incur them are staggering. However, the real problem with this expense is that no one is certain if, when, or how much may be needed. Thus, it is very difficult to plan for with any accuracy.
We specialize in assisting individuals and families as they work to alleviate the noise and confusion that retirement planning can create. The strategies available to you are vast, but with our disciplined planning process and the development of your retirement income plan the solution for your situation will be clear.